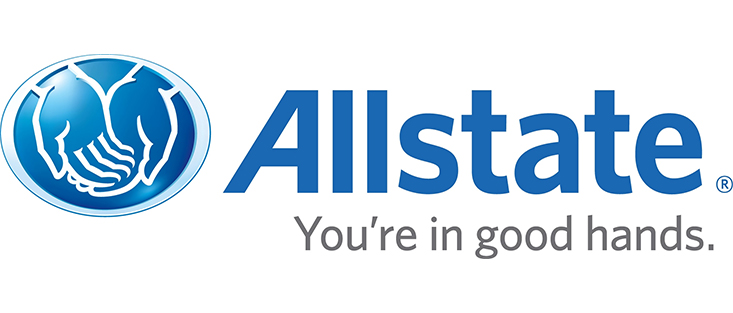 Allstate Enters Definitive Agreement to Acquire Esurance and Answer Financial
Transaction furthers Allstate's strategy to deliver tailored value propositions to specific, targeted customer segments
Acquisition financially attractive to Allstate because of improved marketing effectiveness and the leveraging of world-class pricing and claims capabilities
NORTHBROOK, Ill., May 18, 2011 – The Allstate Corporation (NYSE: ALL) today announced that it has entered into a definitive agreement with White Mountains Insurance Group, Ltd. (NYSE: WTM) in which Allstate will purchase Esurance and Answer Financial for $700 million plus the tangible book value of the entities acquired at close. The total price is expected to be about $1 billion. The transaction is expected to close in the fall and is anticipated to be non-dilutive to Allstate's earnings in the second full year of ownership.
"Consumers today expect to have their specific needs met by their insurance companies. Our strategy is to focus on individual preferences and utilize different value propositions for distinct consumer segments," said Thomas J. Wilson, Allstate's president, chairman and chief executive officer. "Our Allstate agencies do an outstanding job of serving customers who want a local personal touch and prefer to purchase a branded product. Esurance will expand our ability to serve customers that are more self-directed but still prefer a branded product. Answer Financial will strengthen our offering to individuals who want to be offered a choice between insurance carriers and are brand-neutral. Allstate will be the only company serving all of these consumer segments with unique insurance offerings.
"This transaction is also attractive for our shareholders. Association with Allstate will improve Esurance's marketing effectiveness and it can leverage our world-class pricing and claim capabilities. This also offers us two additional sources of growth and an immediate increase in customer relationships," Wilson continued.
Esurance is the third-largest provider of online auto insurance quotes through an award-winning website, and combines best-in-class technology developed specifically for the needs of self-directed and brand-sensitive consumers with a 24/7 call center. It is also the third most-recognized brand for companies that sell personal auto insurance online. Over the past five years, Esurance has more than doubled policies in force and grown premiums on average 20 percent per year.
Answer Financial serves self-directed consumers who seek a choice among insurance companies. Customers are given quote comparisons and assistance in choosing from 20 brand-name insurance companies.
Approvals and Timing
The transaction has been approved by both companies' boards of directors and is expected to close in fall 2011. The transaction is subject to regulatory and other customary closing conditions, including review by antitrust authorities and state regulators.
Webcast
Allstate will conduct a webcast at 8 a.m. Central Time (CT) on Wednesday, May 18 to discuss the acquisition. The investor webcast can be accessed at https://www.allstateinvestors.com. For those unable to participate in the live event, a webcast replay and downloadable MP3 file will be posted on the company's website shortly after the event ends.
About The Allstate Corporation
The Allstate Corporation (NYSE: ALL) is the nation's largest publicly held personal lines insurer. Widely known through the "You're In Good Hands With Allstate®" slogan, Allstate is reinventing protection and retirement to help nearly 16 million households insure what they have today and better prepare for tomorrow. Consumers access Allstate insurance products (auto, home, life and retirement) and services through Allstate agencies, independent agencies, and Allstate exclusive financial representatives in the U.S. and Canada, as well as via www.allstate.com and 1-800 Allstate®.