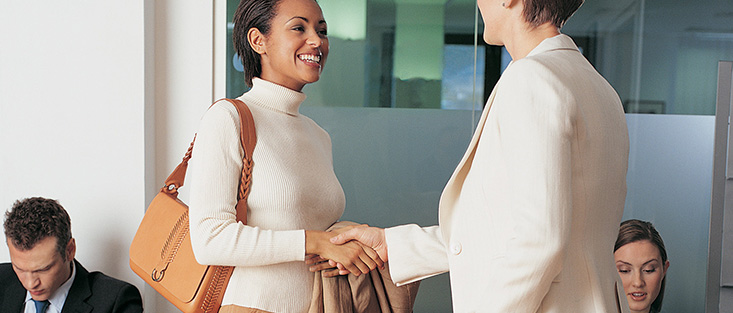 Answer Financial Creates 75 Jobs for Knoxville Area Professionals
October 12, 2012
Encino, CA, Oct. 12, 2012 — Business growth has inspired a large-scale local recruitment effort by Answer Financial Inc. (www.answerfinancial.com), one of the largest auto and home insurance agencies in the U.S. The company plans to increase the number of employees for its Oak Ridge, TN location by 30% this year – or an additional 75 sales associates.
"Answer Financial is an established, growing organization with considerable opportunity for both seasoned and aspiring sales professionals," comments Peter Foley, Senior Vice President, Sales and Client Services. "Our agents can be proud of the work they do. By assisting customers in shopping Auto and Home insurance, they help individuals and families get the best coverage for their personal needs and often save them money in the process."
The Answer Financial sales center has been operating in Oak Ridge since the late 1990s and currently employs approximately 240 professionals in the Knoxville area. The company provides paid training and state licensing, full benefits with a 401(k), a base plus performance bonus compensation plan, and excellent career opportunities.
"We're looking for candidates with and without sales experience. Our in-house training program is comprehensive and effective, allowing us to hire individuals with little to no sales experience but who are self-motivated, competitive, and have a strong desire to succeed. Our attractive compensation plan based on sales success, our competitive environment and the fact that Answer Financial provides a service that helps people save money make this a great sales career," comments Lance Dawson, Director Human Resources.
Applicants can email their resumes to careers@answerfinancial.com or visit the website at AnswerFinancial.com/Careers to learn more about the company and available positions.
About Answer Financial® Inc.
Answer Financial is one of the largest independent personal lines agencies in the nation, providing auto and home insurance policies directly to consumers and through a broad network of marketing partners. Answer Financial serves the growing segment of self-directed consumers searching for the best way to save money on insurance by providing one easy place to Shop, Compare, and Buy Insurance. By leveraging technology and partnerships with top-rated insurers including sister company Esurance, Answer Financial can provide real-time comparison rates for virtually every consumer. Customers can purchase online or over the phone with the guidance of an insurance expert. www.answerfinancial.com