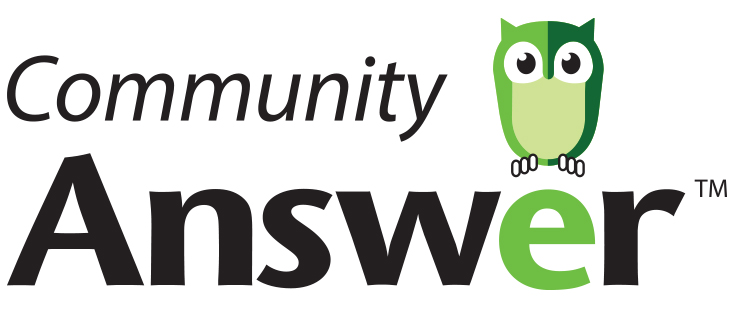 Answer Financial Inc. Donates to Ronald McDonald House Charities of Knoxville
Nationwide auto and home insurance agency and innovative provider of insurance shopping services embraces Knoxville as its new home with community outreach
Encino, CA – May 30, 2013
Answer Financial Inc. has teamed up with Ronald McDonald House Charities of Knoxville in the hope of bringing smiles to deserving families served by the non-profit organization with a day at the Dollywood theme park.
Knoxville's Ronald McDonald House provides a temporary home-away-from-home for families whose children are receiving treatment for serious illnesses at nearby hospitals. Answer Financial has donated the first of a series of tickets to a special family of five that travels to Knoxville regularly for their three year old daughter to undergo treatment at the East Tennessee Children's Hospital oncology ward. The family stays at the historic House during their visits.
"Knoxville is our home, and it's important to us to support our community. Ronald McDonald House provides a remarkable service, supporting families whose lives have been turned upside down as they cope with the ongoing illness, injury and treatment of their children," said Peter Foley, SVP of Sales and Client Services at Answer Financial. "Many of these children spend years in hospitals fighting to be healthy. If we can give them a day of fun outside at a theme park, we are honored to do it."
The House, built over the trenches of Fort Sanders, now accommodates up to 16 families per night with private rooms and all the amenities of home.
House Manager, Carolyn Broscious commented, "I've been here going on 14 years. My husband and my children volunteer here. We have families who have come to us over many years and it is rewarding to be able to give them a piece of home. We are grateful for contributions from our neighbors and organizations like Answer Financial that support our mission."
For more information or to learn how you can help the Ronald McDonald House Knoxville, visit www.KnoxRMHC.org.
Answer Financial, which has roots in East Tennessee dating back a decade, now calls Knoxville home for its flagship sales center, where hundreds of agents help drivers and homeowners across the country find the right insurance among more than twenty different providers such as The Hartford, Safeco, Progressive and Esurance. Visit www.AnswerFinancial.com to compare personalized insurance quotes or to apply for open Knoxville positions.
About Answer Financial® Inc.
Answer Financial is one of the largest independent personal lines agencies in the nation, providing auto and home insurance policies directly to consumers and through a broad network of marketing partners. Answer Financial serves the growing segment of self-directed consumers searching for the best way to save money on insurance by providing one easy place to Shop, Compare, and Buy Insurance. By leveraging technology and partnerships with top-rated insurers including sister company Esurance, Answer Financial can provide real-time comparison rates for virtually every consumer. Customers can purchase online or over the phone with the guidance of an insurance expert. www.answerfinancial.com