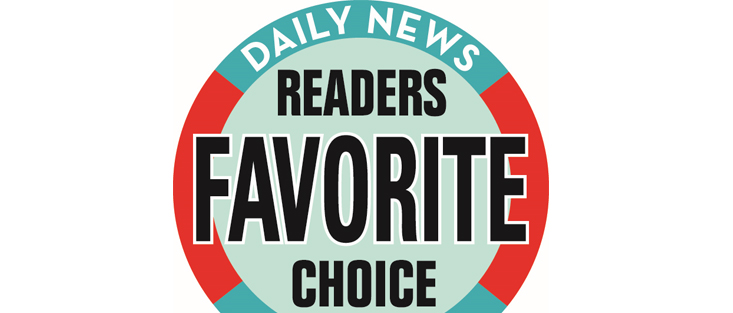 Answer Financial Inc. named Favorite Place to Work by Los Angeles Daily News Readers
The national auto and home insurance agency has been nominated and voted by readers of the Daily News as a favorite place to work in Los Angeles.
Encino, CA; August 29, 2014 Answer Financial® Inc.the original auto insurance comparison company, is proud to announce its recent recognition by the Los Angeles Daily News and its Readers' Choice Award for Favorite Places to Work in Los Angeles.
The Los Angeles Daily News was founded in 1911 as the Van Nuys Call and is now the second-largest-circulating daily newspaper of Los Angeles, California. 2014 marks the fifteenth annual Readers' Choice awards, with over 200 winners and more than 33,000 votes. Answer was among companies nominated and chosen by readers as a favorite employer.
"It's great to be recognized by our own community as a great place to work," said Rob Slingerland, Answer Financial CEO. "Since Answer was founded in 1997 right here in the San Fernando Valley we have grown into one of the largest and most successful insurance agencies in the country. To achieve this success required a talented and dedicated team. We work hard to be an attractive, competitive employer where our people can make a meaningful impact. I think the award is a reflection of our commitment to our team."
Answer has helped insure more than 2.4 million vehicles and homes nationwide and was recently recognized as one of the 20 largest insurance agencies in the country by the Insurance Journal. Over 200 associates work out of the company's headquarters in Encino, California in a variety of positions including marketing, business development, finance, IT and sales. The Encino office is located at the commuter friendly 101 / 405 junction making an easy commute for people all over Los Angeles. Answer also has offices in in Ogden, Utah, Knoxville, Tennessee, and Chattanooga, Tennessee. To see current open positions at Answer, visit its website at www.AnswerFinancial.com/careers.
Answer is the go-to place for insurance comparative shopping and has been one of the industry's pioneers for more than a decade. To see if you can save money, call us at 1-888-737-7000 or visit www.AnswerFinancial.com. Licensed agents are ready to assist you with your auto and home insurance.
About Answer Financial® Inc.
Answer Financial, through its agencies Insurance Answer Center and Right Answer Insurance, is one of the largest independent personal lines agency operations in the nation, providing auto and home insurance policies directly to consumers and through a broad network of marketing partners. Answer Financial serves the growing segment of self-directed consumers searching for the best way to save money on insurance by providing one easy place to Shop, Compare, and Buy Insurance. By leveraging technology and partnerships with top-rated insurers including sister company, Esurance, Answer Financial can provide real-time comparison rates for virtually every consumer. Customers can purchase online or over the phone with the guidance of an insurance expert. Answer Financial is a member of the Allstate family of companies.