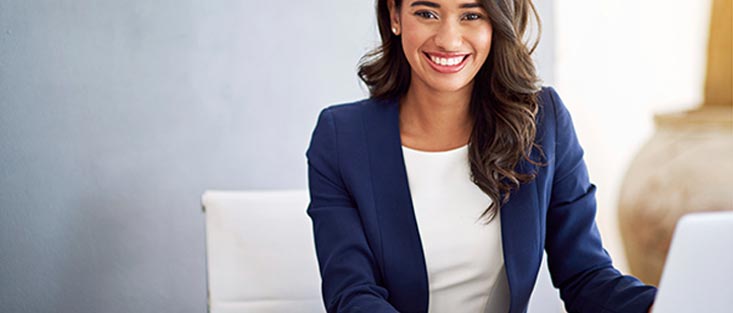 Answer Financial Inc. to Donate Dollars for Resumes
Answer Financial will make a donation to the Second Harvest Food Bank of East Tennessee for every resume received during its November 13th career fair
Encino, CA – November 5, 2012 Local insurance agency, Answer Financial Inc. (www.answerfinancial.com), will be making a donation to Second Harvest Food Bank of East Tennessee for every resume it receives during its upcoming career fair in West Knoxville. The company is one of the largest auto and home insurance agencies in the U.S., and is running the campaign as a part of a larger initiative to hire 75 sales associates in the Knoxville area before the end of the year.
Second Harvest Food Bank of East Tennessee distributes food to approximately 165,000 people every month.
"We rely on the generosity of local partners and organizations, particularly near the holidays," comments Elaine Streno, Executive Director at Second Harvest. "We are grateful for Answer Financial's support."
Residents and job seekers with sales or customer service experience are encouraged to join Answer Financial's career fair on Tuesday, November 13 at the Holiday Inn Cedar Bluff. Doors are open from noon to 7PM, and will include guests Josh & Will of Sports Animal radio.
"We're trying to get the word out on the large number of open positions and great career opportunities we have at Answer Financial while at the same time providing assistance to a non-profit organization that does great work in the community," comments Lance Dawson, Human Resources Director at Answer Financial. "We encourage anyone interested in meeting our team to come by our career fair, and if you'd like to help increase our donation, remember to bring your resume. We're actively hiring for November, December and January training classes and will continue to grow our team through next year."
Answer Financial hopes to hire 75 new associates before year-end and more than 100 people in 2013 in the Knoxville area alone. Answer Financial represents more than 20 insurance companies to provide competitive home and auto insurance quotes including well known names like The Hartford, Safeco, Progressive and Esurance.
"We make it easy to save time and money when shopping for auto and home insurance. Our customers can compare prices from leading companies and buy a policy online or with one of our licensed agents," comments Peter Foley, Senior Vice President, Sales and Client Services. "Our agents are given all the tools and training they need to be successful, and for us success means helping families save money on a must-have expense while ensuring they have the coverage they need to protect their assets."
In fact, Answer Financial agents receive rave reviews from its customers. Based on the last 6 months of customer satisfaction survey responses, 99% of customers reported they would recommend the company to friends and family.
For residents interested in attending the career fair and helping to raise money for Second Harvest Food Bank, bring your resumes to the Holiday Inn Cedar Bluff on November 13th between noon and 7PM. For immediate consideration, applicants can email their resumes to careers@answerfinancial.com or visit the website at www.answerfinancial.com/careers.
About Answer Financial® Inc.
Answer Financial is one of the largest independent personal lines agencies in the nation, providing auto and home insurance policies directly to consumers and through a broad network of marketing partners. Answer Financial serves the growing segment of self-directed consumers searching for the best way to save money on insurance by providing one easy place to Shop, Compare, and Buy Insurance. By leveraging technology and partnerships with top-rated insurers including sister company Esurance, Answer Financial can provide real-time comparison rates for virtually every consumer. Customers can purchase online or over the phone with the guidance of an insurance expert. Answer Financial is a member of the Allstate family of companies. www.answerfinancial.com
About Second Harvest Food Bank
Second Harvest Food Bank of East Tennessee serves as a distribution center offering donated and purchased food items to over 500 non-profit organizations in an 18 county service area. Together, our network of hunger-relief organizations feed 165,000 hungry East Tennesseans with food from Second Harvest. www.secondharvestetn.org