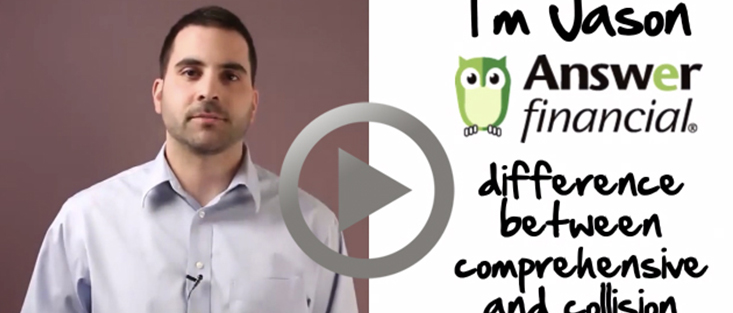 Answer Financial Launches YouTube Channel for Insurance
Leading auto and home insurance shopping innovator brings to life its top blog topics in a new YouTube series.
Encino, CA; December 3, 2013 Answer Financial Inc. is excited to announce the launch of its new YouTube Channel dedicated to demystifying insurance and tackling common questions and misconceptions about coverage, claims, driving behaviors and saving tips.
Jason is the face of the Agent Corner series of live-action and animated videos. The series, which launched this fall, provides snappy nuggets of information while answering common insurance questions such as what is the difference between comprehensive and collision auto insurance, can you purchase auto insurance without a license, or can you keep the cash from an insurance payout without fixing your car. All videos are under 90 seconds.
The video series brings to life Answer's most popular posts from its Insurance Center Blog. The blog acts as the company's information hub, with infographics, articles and information related to insurance.
"We are the go-to resource for drivers and homeowners with questions about insurance," comments Dan Bryce, Answer Financial SVP and Chief Information Officer. "Insurance is a complex product that most adults need. With our Insurance Center Blog and the launch of the Agent Corner series, our goal is to share our knowledge in terms anyone can understand. We already have almost a hundred articles on our blog, and it's constantly growing. This will soon be true of our YouTube channel."
"Answer Financial will continue to be a key resource for online insurance information and comparison shopping," says Answer Financial President and CEO Rob Slingerland. "Answer has already helped insure over 2.4 million vehicles and homes over the phone and online since we were founded in 1998, and we are one of the original innovators in the online insurance space, having sold our first policy online in 2006."
Drivers and homeowners interested in comparing quotes on insurance can visit www.AnswerFinancial.com, or speak with a licensed agent at 1-866-635-7777.
About Answer Financial Inc.
Answer Financial, through its agencies Insurance Answer Center and Right Answer Insurance, is one of the largest independent personal lines agency operations in the nation, providing auto and home insurance policies directly to consumers and through a broad network of marketing partners. Answer Financial serves the growing segment of self-directed consumers searching for the best way to save money on insurance by providing one easy place to Shop, Compare, and Buy Insurance. By leveraging technology and partnerships with top-rated insurers including sister company, Esurance, Answer Financial can provide real-time comparison rates for virtually every consumer. Customers can purchase online or over the phone with the guidance of an insurance expert. Answer Financial is a member of the Allstate family of companies. www.AnswerFinancial.com