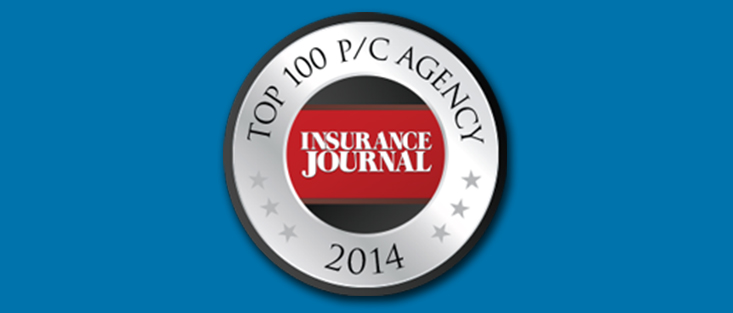 Answer Financial Recognized as a Leading Insurance Agency
Insurance Journal ranks Answer Financial 4th largest agency for personal home and auto.
Encino, CA; December 1, 2014 Answer Financial Inc. has been named 4th in the nation by the Insurance Journal in its report of the top 50 personal property and casualty agencies, ranked based on 2013 revenue.
Answer Financial, the original insurance comparison company, represents more than 20 companies on its insurance shopping platform and employs hundreds of knowledgeable licensed agents to advise customers over the phone about their insurance options and assist with their purchase. Since its founding in 1997, Answer has helped insure more than 2.8 million vehicles and homes.
"We are a pioneer in the insurance comparative shopping space and are dedicated to providing a best-in-class experience for insurance consumers. It's great to see that our efforts have resulted in us being recognized by the Insurance Journal as one of the nation's leading personal auto and home insurance agencies," said Rob Slingerland, CEO.
Answer Financial continues to grow and seeks talented professionals to support its ongoing growth initiatives. Last November, the company was recognized as a leading job creator in the insurance industry by Inc. Magazine's Hire Power Awards. Answer Financial recently announced the grand opening of its newest office in Ogden, Utah, where 150 sales employees are expected to be hired.
For employment opportunities at one of Answer Financial's offices in Ogden, Utah, Knoxville or Chattanooga, Tennessee, or its corporate headquarters in Encino, California, visit www.AnswerFinancial.com/Careers or call a recruiter at 1-844-AFI-JOBS.
Insurance shoppers interested in comparing personalized quotes can visit www.AnswerFinancial.com or call 1-866-635-7777 to speak with one of our licensed insurance agents.
About Answer Financial Inc.
Answer Financial, through its agencies Insurance Answer Center and Right Answer Insurance, is one of the largest independent personal lines agency operations in the nation, providing auto and home insurance policies directly to consumers and through a broad network of marketing partners. Answer Financial serves the growing segment of self-directed consumers searching for the best way to save money on insurance by providing one easy place to Shop, Compare, and Buy Insurance. By leveraging technology and partnerships with top-rated insurers including sister company, Esurance, Answer Financial can provide real-time comparison rates for virtually every consumer. Customers can purchase online or over the phone with the guidance of an insurance expert. Answer Financial is a member of the Allstate family of companies.