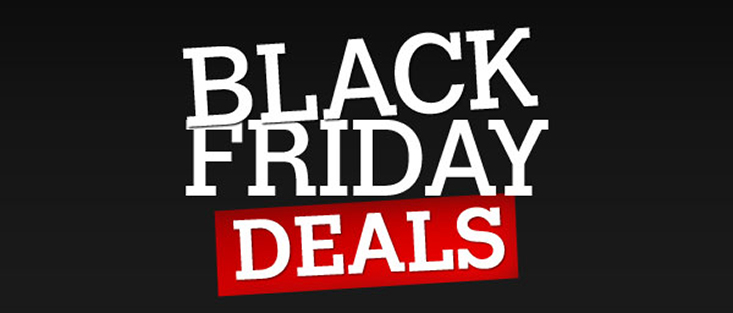 Answer Financial's Top Nine Deals for Black Friday & Cyber Monday 2014
The company that helps consumers save on auto and home insurance shares gifts you could buy with its customers' average annual reported savings.
Encino, CA; November 26, 2014 Consumers across the U.S. are getting ready to pack their purchase power punch with some frugal finds this Black Friday and Cyber Monday. If you're looking for gifts to adorn your Christmas tree or simply a gift for yourself, Answer Financial® Inc., the original insurance comparison company, has put together a list of some great finds our customers could buy with their average reported annual savings on auto insurance of $382*.
Nine deals for under $382:
Sony 40″ LED HDTV (1080p 60Hz Class)1
Microsoft Surface 2 Tablet2
GoPro HERO3 Black Edition Camcorder (Manufacturer Refurbished)3
NIKE Men's Golf Iron Set4
Nikon COOLPIX P530 Digital Camera (16.1 MP CMOS) with Full HD 1080p Video5
Samsung Galaxy Tab Pro (8.4 – 16GB)6
A fleet of RC Surveyor Drones7
KitchenAid Classic Plus 4.5-qt. Stand Mixer8
Apple iPad Air 16GB Wi-Fi & Bonus Justin Case Rechargeable Power Case9
Answer Financial partners with more than 20 insurance companies, allowing you to compare quotes from qualifying providers in your area, like Esurance, Progressive, Safeco and Dairyland. To compare quotes and see how much money you can save per year, call 1-888-737-7000 to speak with one of our licensed agents, or visit us online at www.AnswerFinancial.com.
* National average annual car insurance savings by new customers surveyed who saved with Answer Financial from January 1 – June 30, 2014.
Sources:
About Answer Financial® Inc.
Answer Financial, through its agencies Insurance Answer Center and Right Answer Insurance, is one of the largest independent personal lines agency operations in the nation, providing auto and home insurance policies directly to consumers and through a broad network of marketing partners. Answer Financial serves the growing segment of self-directed consumers searching for the best way to save money on insurance by providing one easy place to Shop, Compare, and Buy Insurance. By leveraging technology and partnerships with top-rated insurers including sister company, Esurance, Answer Financial can provide real-time comparison rates for virtually every consumer. Customers can purchase online or over the phone with the guidance of an insurance expert. Answer Financial is a member of the Allstate family of companies.