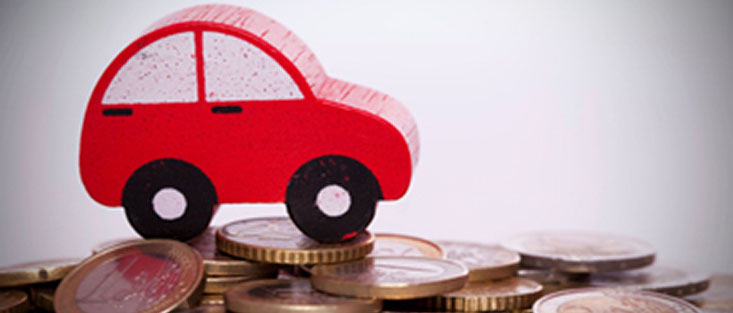 Answer Financial Shares Fun Ways to Spend your Auto Insurance Savings
Encino, CA; February 26, 2014 Answer Financial ® Inc. boasts one of the largest auto and home insurance shopping platforms in the U.S., which generally translates into nice savings for customers. In fact, Answer customers report saving an average of $429 a year on auto insurance.* That got us thinking… what can our customers get with this extra cash?
Fun ways to celebrate saving $429 a year (view as infographic):
Spotify premium subscription1 for 1 year & a popular new 16GB portable digital music player 2
32″ HDTV3 & Netflix4 for a year
Gas for 12 weeks5
Coffee every workday for a year (251 working days in US x $2 small black coffee)
2 movie theater tickets every other week for a year6
Give to Kiva® / donation site
(Nerd alert) Invest in a mutual fund & in 7 years, you've doubled your money7
New Air Jordans, old Air Jordans8
Pay your DSL internet bill for an entire year9
Make your own music video with a Canon EOS Rebel T3 DSLR + lens10
250 packs of gum11 (kiss kiss)
Oil changes for 8 years12
Trip to the opposite side of the continental United States13
Answer Financial partners with more than 20 insurance companies, allowing you to compare quotes from qualifying providers in your area, like Esurance, Progressive, Safeco and Dairyland. Quotes are based on the information provided and Answer never sells or barters your information; instead, customers buy directly online or with one of our agents over the phone to shop, switch and save.
Still not convinced? Call us at 1-866-635-7777 or visit www.AnswerFinancial.com.
* National average annual car insurance savings by new customers surveyed who saved with Answer Financial from July – December 2013.
Sources: See infographic for sources.
Drivers and homeowners interested in comparing quotes on insurance can visit www.AnswerFinancial.com, or speak with a licensed agent at 1-866-635-7777.
About Answer Financial® Inc.
Answer Financial, through its agencies Insurance Answer Center and Right Answer Insurance, is one of the largest independent personal lines agency operations in the nation, providing auto and home insurance policies directly to consumers and through a broad network of marketing partners. Answer Financial serves the growing segment of self-directed consumers searching for the best way to save money on insurance by providing one easy place to Shop, Compare, and Buy Insurance. By leveraging technology and partnerships with top-rated insurers including sister company, Esurance, Answer Financial can provide real-time comparison rates for virtually every consumer. Customers can purchase online or over the phone with the guidance of an insurance expert. Answer Financial is a member of the Allstate family of companies. www.AnswerFinancial.com