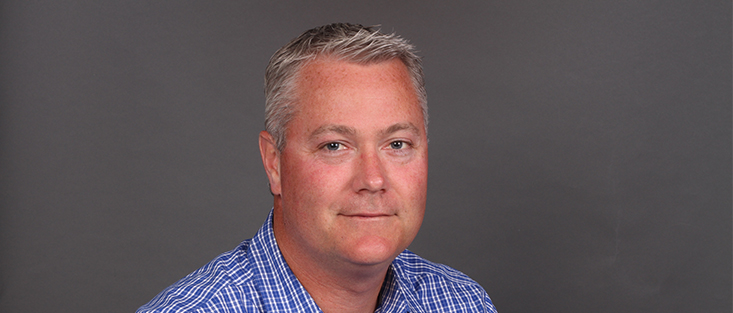 Answer Financial Welcomes New Leaders in Business Development and Insurance Carrier Relations
Brendan Cummings and Steve Beard Take on Key Roles in Developing and Managing Business-to-Business Partnerships
Encino, CA; July 29, 2015 Answer Financial®, one of the largest auto and home insurance agencies in the U.S., today announced the addition of two seasoned insurance professionals to its leadership team.
Brendan Cummings joins Answer as the Director of Business Development to build partnerships with companies seeking to expand their value propositions and strengthen their customer relationships by providing innovative insurance solutions. Through Answer, a partner's customers can compare rates and ratings for the 20+ insurers on Answer's platform and buy the plan of their choice anywhere, anytime – online from a desktop, tablet or smartphone, or over the phone with the consultation of a licensed agent.
Brendan brings 18 years of business development and relationship management experience within the insurance industry, as the VP of Business Development with NGI, a national insurance marketing firm, and Insureon, a leading online agency for micro-business insurance. He also held business development roles with numerous carriers and insurance organizations including Safeco Insurance Company, Superior Access, The Hartford, GRX Technologies and Insure.com.
"It's great to join Answer at such an exciting time," said Cummings. "There are many innovative tools, products and services on the horizon for Answer that will elevate the level of service and solutions our business partners – along with their customers – receive, and make it easier, faster, and seamless to do business. When the opportunity arose, I knew I wanted to be a part of the team."
Steve Beard joins Answer as the new Director of Carrier Relations and Development to build and expand relationships with insurance carriers on Answer's highly selective platform. Answer's comparison platform features top-rated carriers that cumulatively offer solutions in all 50 states and for virtually every customer.
Steve brings more than 20 years of insurance experience, including 10 years with Answer's sister company, Esurance, where he managed channel relationships before moving into a Sales Director position to lead and grow the sales team. He also has prior experience with Erie Insurance, managing a territory of local independent agencies.
"I bring a deep knowledge of what agents and carriers need to be successful," said Beard. "I also have experience working with both local and large agencies and understand the nuances of their operations, goals and needs. In my new position with Answer, I look forward to applying my experience to enhance our platform for our valued carriers and continue to grow profitability for them."
On Answer's new leaders, CEO Rob Slingerland said, "We are fortunate to have Brendan and Steve on our team. The experience they bring in relationship management, the insurance industry and with Answer Financial's marketplace will be invaluable as we laser-focus on continued innovations for our partners and customers."
Answer has been innovating in the insurance comparison space since 1997 and is continually working to enhance its value proposition for consumers and business partners. To discuss marketing partnership opportunities with Answer, please contact BusinessDevelopment@answerfinancial.com. To discuss opportunities to join Answer's insurance comparison platform, please contact CarrierRelations@AnswerFinancial.com.
About Answer Financial® Inc.
Answer Financial, through its agencies Insurance Answer Center and Right Answer Insurance, is one of the largest independent personal lines agency operations in the nation, providing auto and home insurance policies directly to consumers and through a broad network of marketing partners. Answer Financial serves the growing segment of self-directed consumers searching for the best way to save money on insurance by providing one easy place to Shop, Compare, and Buy Insurance. By leveraging technology and partnerships with top-rated insurers including sister company, Esurance, Answer Financial can provide real-time comparison rates for virtually every consumer. Customers can purchase online or over the phone with the guidance of an insurance expert. Answer Financial is a member of the Allstate family of companies. www.AnswerFinancial.com