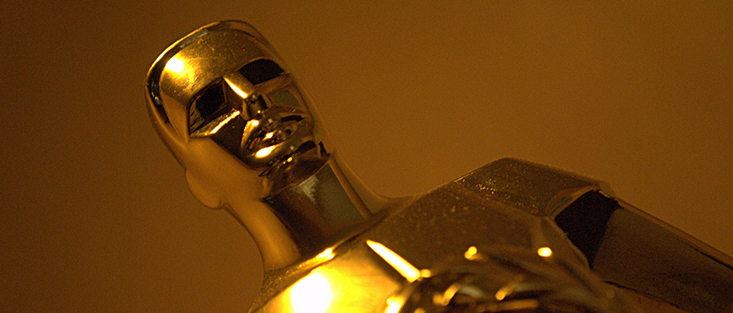 Cars to the Stars: 2015 OSCAR Nominees and What They Drive
Answer Financial®, one of the largest national auto and home insurance agencies, shares our list of cars to the stars.
Encino, CA; February 20, 2015 For all the movie buffs and car aficionados out there, Answer Financial has compiled a list of this year's ACADEMY AWARD® nominees for best actor and actress in a leading role to see what cars your favorite stars are driving.
Steve Carell – Foxcatcher
Carell shed his typical M.O. for this transformative role in Foxcatcher. The man who brought us the loveably foolish manager from The Office shows his serious side and acting chops as the eccentric sponsor of Foxcatcher, an Olympic Wrestling Team joined by two champion brothers. What's this comedian-turned-dramatic-star driving? Carell was recently spotted in a sleek silver Porsche Cayman S1.
Reese Witherspoon – Wild
In Wild, Witherspoon weaves the tale of a young woman battling loss and personal demons, determined to heal herself with a solo sojourn on the Pacific Crest Trail. Although Witherspoon's character walks 1,100 miles on her amateur quest, Reese would probably prefer to see the west from the comfort of her Lexus RX2.
Bradley Cooper – American Sniper
Bradley Cooper has hardly skipped a beat since his debut on Sex in the City, and his work is paying off. His vivid depiction of Chris Kyle in the American Sniper – a behind-the-scope look at a decorated Navy SEAL during and after four tours of duty – has put Cooper in the spotlight yet again, with his second Best Actor nomination in two years. Cooper's taste in transportation is no less thrilling than his pick of parts, with a Black Mercedes G55 Wagon3 and a Red Ducati 1199 Panigale4.
Rosamund Pike – Gone Girl
This ex-Bond girl, now Gone Girl, turned out a surprising performance in this twisted dark comedy, but what's this leading lady drive? Pike has been spotted in what looks like a Mercedes-Benz C-Class5.
Benedict Cumberbatch – The Imitation Game
Cumberbatch, best known for the smash hit Sherlock, is nominated for his role in The Imitation Game, a riveting film that offers a glimpse into the life of Alan Turing, an expert cryptanalyst and unsung hero of World War II. Cumberbatch has been the voice of Jaguar6, but reportedly confessed7 that he prefers to take public transportation or ride his motorbike – a modest Honda CBF6008.
Julianne Moore – Still Alice
Still Alice is the ironic tale of a mother, wife, and linguistics professor with early-onset Alzheimer's. Moore has been hailed for her sincere and touching performance. Moore is also the eco-friendly owner of a black Toyota Prius9.
Michael Keaton – Birdman
Perhaps the coolest car in Keaton's repertoires is the Batmobile, from his early role as Batman. In Birdman, Keaton plays a has-been actor known for his role as a superhero, preparing for his Broadway debut. Pre-fame, Keaton found work as a cabbie and ice cream truck driver10, but these days this OSCAR® contender has been seen driving what looks to be an Audi S4 sedan11.
Eddie Redmayne and Felicity Jones – The Theory of Everything
These stars shine in the impressive biopic about the early life of Steven Hawking as he navigates his Cambridge thesis on time and space, first love, and the onset of motor neurone disease. We were unable to identify Jones' vehicle of choice, but Redmayne – a self-professed car man12 – was recently seen stepping out of what looks to be a silver Audi Q7 SUV13.
Marion Cotillard – Two Days One Night
Cotillard has been praised for her performance as a Belgian woman struggling to keep her job after a medical leave of absence. The foreign film uniquely features seven-minute long takes filmed in chronological order. The black Jaguar XF14 Cotillard has been seen in feels fitting for this first-class actress.
Regardless of who you are, where you live or what you drive, Answer Financial can help you compare auto insurance quotes to see if you can save money. Answer partners with more than twenty insurance companies across the nation, including Esurance, Progressive, Safeco and Dairyland to provide you with personalized quotes to compare all in one place, side-by-side with ratings and reviews of the insurance companies. Visit online at AnswerFinancial.com or call 1-888-737-7000 to speak with a knowledgeable licensed agent.
The Academy of Motion Picture Arts and Sciences maintains copyright and ownership of the following trademarks and service marks: OSCAR®, OSCARS®, and ACADEMY AWARD®.
Sources
Steve Carell – 1 Celebrity Car Blog Reese Witherspoon – 2 Celebrity Car Blog Bradley Cooper – 3 Celebrity Car Blog (Mercedes) and 4Celebrity Car Blog (Ducati) Rosamund Pike – 5 Daily Mail Benedict Cumberbach – 6 TrekMovie.com, 7 Mirror, Julianne Moore – 8 Celebrity Car Blog Michael Keaton – 9 Biography Marion Cotillard – 10 Just Jared
About Answer Financial® Inc.
Answer Financial, through its agencies Insurance Answer Center and Right Answer Insurance, is one of the largest independent personal lines agency operations in the nation, providing auto and home insurance policies directly to consumers and through a broad network of marketing partners. Answer Financial serves the growing segment of self-directed consumers searching for the best way to save money on insurance by providing one easy place to Shop, Compare, and Buy Insurance. By leveraging technology and partnerships with top-rated insurers including sister company, Esurance, Answer Financial can provide real-time comparison rates for virtually every consumer. Customers can purchase online or over the phone with the guidance of an insurance expert. Answer Financial is a member of the Allstate family of companies. www.AnswerFinancial.com