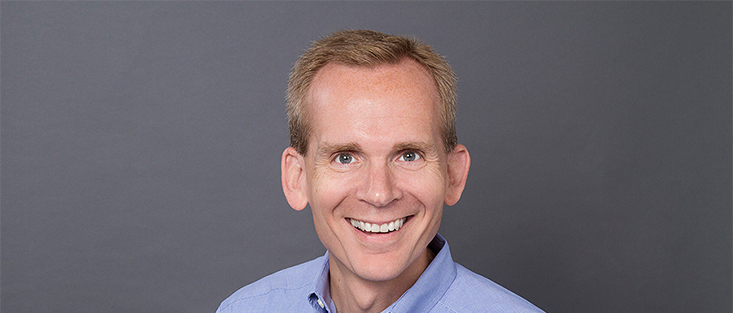 Curt Kibler Joins Answer Financial as Chief Information Officer
Kibler joins the executive team to lead technology development for the company
Encino, CA; August 18, 2015 Answer Financial®, one of the largest auto and home insurance agencies in the U.S., today announced a new member to its executive team. Curt Kibler joins Answer as Chief Information Officer and will oversee the company's e-Business department, comprised of Development, Systems Operations, Business Intelligence and Reporting, Carrier Profitability, Project Management and Quality Assurance.
Curt will be responsible for enhancing existing technology and delivering new solutions for today's insurance consumers.
"We are extremely fortunate to have Curt joining us," said Rob Slingerland, CEO. "He brings immense skill and knowledge to our organization, with over 25 years of experience developing and supporting complex systems and leading technology. He will be a great asset to our team as we continue to innovate new ways for people to shop for, buy and manage their insurance."
Prior to joining Answer, Kibler led the transformation of technology for the Encompass Insurance Company, led the technology implementation for North Light Specialty Insurance Company, a startup insurance carrier, and led a variety of other technology organizations for the Allstate Corporation. Curt began his career with Accenture, where he helped Fortune 500, middle market, and startup clients win in the marketplace through technology, management, and strategy consulting services. Curt holds a Master of Business Administration and Bachelor of Science in Civil Engineering from the University of Illinois.
"I am excited to join Answer as Chief Information Officer to help drive the future of the insurance industry," said Kibler. "I am joining a high-energy team of insurance professionals and look forward to working with them to transform the insurance experience for our business partners and consumers."
Dan Bryce, who has been the Chief Information Officer since 2000, will be retiring later this year.
"Curt will have big shoes to fill!" said Slingerland. "With Dan's leadership, Answer has built the industry's leading comparison shopping and agency management tools. During Dan's tenure, Answer has grown from just an idea to one of the largest and most technologically innovative insurance agencies in the U.S."
Answer is a pioneer in the insurance comparison space and continues to lead the innovation curve with insurance solutions that allow consumers to compare rates and reviews for multiple insurance companies at once and to buy a policy seamlessly online, from a mobile device or over the phone with a licensed in-house agent. To explore Answer's insurance solutions, visit AnswerFinancial.com.
About Answer Financial® Inc.
Answer Financial, through its agencies Insurance Answer Center and Right Answer Insurance, is one of the largest independent personal lines agency operations in the nation, providing auto and home insurance policies directly to consumers and through a broad network of marketing partners. Answer Financial serves the growing segment of self-directed consumers searching for the best way to save money on insurance by providing one easy place to Shop, Compare, and Buy Insurance. By leveraging technology and partnerships with top-rated insurers including sister company, Esurance, Answer Financial can provide real-time comparison rates for virtually every consumer. Customers can purchase online or over the phone with the guidance of an insurance expert. Answer Financial is a member of the Allstate family of companies. www.AnswerFinancial.com