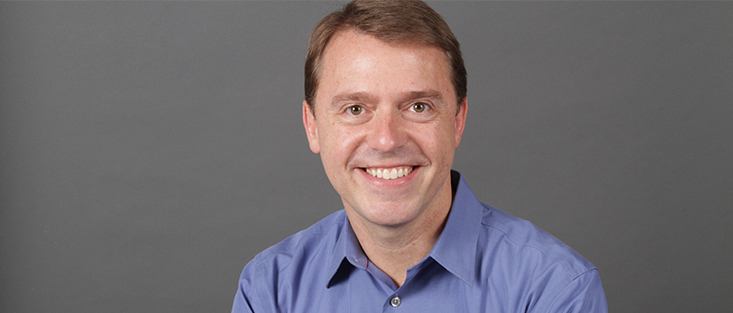 Darren Howard Joins Answer Financial as Chief Marketing Officer
Former Esurance Vice President of Marketing will lead marketing for sister company, Answer Financial
Encino, CA; January 22, 2015 National auto and home insurance agency Answer Financial® today announced that Darren Howard has joined its executive team as Chief Marketing Officer.
Howard will provide strategic leadership for Answer and will oversee all aspects of marketing, including business development, customer acquisition, marketing strategy, communications, and the ongoing development of the company's customer value proposition. Howard joins Answer at a pivotal time, when the company is heavily focused on ushering in new technologies and services designed to improve the customer experience of buying, choosing, and managing insurance.
"Darren's leadership will be instrumental in elevating Answer's brand and customer experience," said Rob Slingerland, CEO. "His deep understanding of not only marketing, but also our industry, gives him a unique and invaluable perspective."
Howard brings more than twenty years of marketing expertise to Answer, most recently as a senior leader at sister company Esurance®. At Esurance, Howard was responsible for direct customer acquisition, marketing strategy, brand partnerships, and market research. During this time, he led the development of the brand positioning that provided the strategic platform for its successful Insurance for the Modern World® advertising campaign. Prior to Esurance, Howard held a variety of roles at Turner Broadcasting System and Anheuser-Busch.
"After working with Esurance since 2006 to help develop and grow that brand, I'm excited to accept the Chief Marketing Officer role with Answer and to take on a different segment within the insurance space," said Howard. "Many insurance consumers are seeking the type of comparative quoting and purchase experience that Answer offers. I look forward to growing this business and continuing to improve the Answer Financial experience for both our business partners and the end consumer."
Answer Financial is an Allstate company that serves self-directed consumers who prefer choice in brand. Answer recently announced the first in a series of new offerings with its launch of customer ratings and reviews on its website, giving Answer Financial customers a unique online insurance shopping experience where they can compare personalized quotes, customer ratings and reviews, and financial strength for multiple insurance companies side-by-side before buying a policy directly from Answer.
Answer is the go-to place for insurance comparative shopping and has been one of the industry's pioneers for more than a decade. Leveraging proprietary, award-winning technology, Answer's expert agents help people across the country compare rates and purchase coverage from more than twenty insurance brands, including Safeco, The Hartford, MetLife, 21st Century, Progressive, and Esurance. Answer has helped insure more than 2.8 million vehicles and homes.
About Answer Financial® Inc.
Answer Financial, through its agencies Insurance Answer Center and Right Answer Insurance, is one of the largest independent personal lines agency operations in the nation, providing auto and home insurance policies directly to consumers and through a broad network of marketing partners. Answer Financial serves the growing segment of self-directed consumers searching for the best way to save money on insurance by providing one easy place to Shop, Compare, and Buy Insurance. By leveraging technology and partnerships with top-rated insurers including sister company, Esurance, Answer Financial can provide real-time comparison rates for virtually every consumer. Customers can purchase online or over the phone with the guidance of an insurance expert. Answer Financial is a member of the Allstate family of companies.