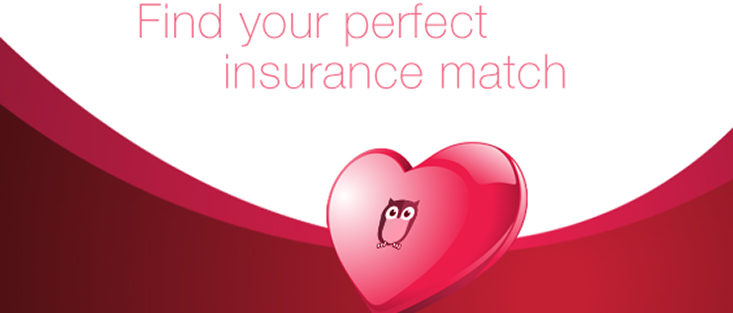 Eight Reasons to Think of Insurance Like Online Dating
Answer Financial, a leading national auto and home insurance agency, makes the case for why drivers should shift their insurance shopping mindsets.
Encino, CA; February 13, 2015 The way people communicate dramatically differs from just 10 or 15 years ago. Armed with a collection of coveted connected devices, the world of business, commerce, and even love are right at your fingertips, ready to be captured anywhere and anytime you please. So why not insurance? In the spirit of Valentine's Day, online insurance comparison leader Answer Financial® gives you eight reasons to think of insurance like online dating.
1. See if you're compatible before you commit.
Evaluating all of your options before investing much time is a pretty enticing perk. How well did you evaluate your last insurance policy? Be honest.
2. Let technology do the work.
Are you an expert on the subject of love (or insurance)? Do you spend hours poring over details? With robust systems designed to find you the right match – whether in love or insurance – why waste time doing the research yourself?
3. Expand your pool prospects.
Circumvent the humdrum of your own restrictive routines and branch out. You might find the perfect fit in someone (or some insurer) that you may never know without access to a wider network.
4. Exposure to alternatives allows you be open.
Sexy is nice but not always better. There are many, many insurance companies out there and many do not have huge advertising budgets to become a household name. They still may have great service at an affordable price and be your most advantageous option. The point is, the best option may not be the last company to make you laugh or tug your heartstrings in a TV commercial. Getting matched to the right policy can help you make financial decisions from your head and not your heart.
5. Find the one that wants you the way you are.
If you think of shopping for insurance like online dating, then your first instinct may be to bolster your profile or fudge your application, but keeping it real may help you find the one who will stick with you despite your past, whether that's your blanket hogging proclivity or your driving violations.
6. That being said, people are programmed to put their best foot forward. Be smart.
It's hard to know the depth of a person or a policy without personal experience, so consider online a starting point. But, the next best thing to personal experience is shared experience. On AnswerFinancial.com, read real-time ratings and reviews for the insurance companies you're considering right alongside personalized auto insurance quotes. Think of it like a chance to interview "the ex".
7. See how your options stack up against each other.
Perhaps unromantic, but nevertheless practical, the ability to check out all your options in one place and compare apples-to-apples may help you choose wisely and be confident in your decision.
8. Don't waste time (or money) with the wrong one.
All of the above being said, not all online dating sites or insurance shopping sites are created equal. If you're serious about finding the right fit, use a trusted resource that takes care to personalize your experience, match you to options that fit your needs, and help you close the deal. Answer Financial quotes 20+ insurers and sells plans directly, so you get a turnkey insurance matchmaker service.
Bottom line, there are a reported 40 million people in the U.S. that have tried online dating. If you're open to picking your life mate online (or even if you're not), why not use the same logic to find your insurance match? To compare quotes online visit AnswerFinancial.com, or if you prefer the guidance of an expert, call 1-888-737-7000 and have a licensed insurance agent walk you through your options, compare coverages and discounts, and help you through your purchase. Just call us cupid.