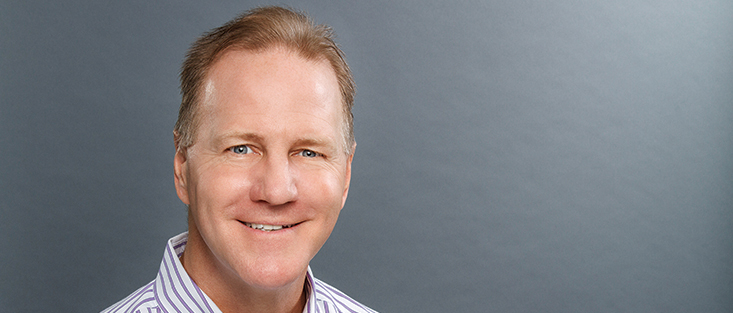 Eric Bur Joins Answer Financial as Director of Business Development
Bur to take on key role in developing business-to-business partnerships
Encino, CA –Sept. 14, 2016 National auto and home insurance agency Answer Financial® announced today that Eric Bur has joined the company as Director of Business Development. Answer is expanding its business development team to grow its network of premier partners. Answer partners with businesses that want to extend their brand value propositions by providing auto and home insurance solutions for their customers. Bur will report to Tom Capp, Senior Vice President of Business Development.
"We are very fortunate to have Eric on the team," said Capp. "Eric's been in the insurance business for 25 years and understands the complexities of the business, as well as what is needed to deliver win-win partnerships. As we continue to deliver the best virtual insurance agency in the market and grow our partner network, Eric's business and insurance acumen will be key in our creating the right partnerships."
Prior to Answer, Bur served as Vice President, Independent Agent Sales and Distribution for The General, where he oversaw the company's Agency Channel. He has also held several senior-level sales and management positions for national insurance carriers American International Group and Travelers.
"It's an exciting time to join an innovative company like Answer," said Bur. "I look forward to developing partnerships with businesses and helping those businesses strengthen their customer relationships while also creating new revenue streams for them through partnership with Answer."
Answer gives its partners' customers a way to compare rates and buy insurance how and when they choose – whether over the phone with a US-based licensed agent or online from a mobile device. Answer represents more than 20 of the nation's top-rated insurance companies to provide solutions for all consumer profiles. These services act as a complementary extension of its partners' offerings and can even be delivered under the partner's brand.
To explore Answer's partnership opportunities, contact the Business Development team at BusinessDevelopment@answerfinancial.com.
About Answer Financial® Inc.
Answer Financial, through its agencies Insurance Answer Center and Right Answer Insurance, is one of the largest independent personal lines agency operations in the nation, providing auto and home insurance policies directly to consumers and through a broad network of marketing partners. Answer Financial serves the growing segment of self-directed consumers searching for the best way to save money on insurance by providing one easy place to shop, compare, and buy insurance. By leveraging technology and partnerships with top-rated insurers including sister company, Esurance, Answer Financial can provide real-time comparison rates for virtually every consumer. Customers can purchase online or over the phone with the guidance of an insurance expert. Answer Financial is a member of the Allstate family of companies.