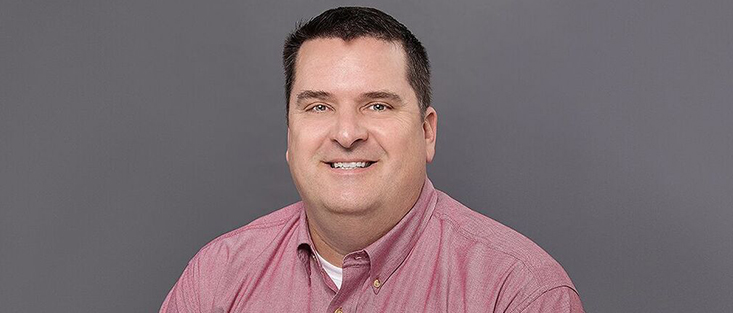 Jeff Sadler Joins Answer Financial as Director of Carrier Relations
Sadler will take on key role developing relationships with insurance carriers looking to expand their reach and profitability
Encino, CA – May 2, 2017 Answer Financial®, one of the largest auto and home insurance agencies in the U.S., announced today that Jeff Sadler has joined the company as Director of Carrier Relations. Sadler will oversee the company's ongoing initiative of strengthening its robust carrier platform to meet the needs of its growing customer base. He will report to Peter Foley, Senior Vice President of Sales and Client Service Operations.
"Jeff has a deep understanding of carrier needs that he has acquired over his 15-year tenure in the insurance and automotive industries," said Foley. "Jeff's knowledge of the business and its intricacies will be critical as we continue to strengthen and grow Answer's already broad carrier network, providing customers in all 50 states with multiple competitive quotes."
Prior to Answer, Sadler served as a Senior Marketing Manager for Allstate, where he was responsible for the company's Specialty Lines including motorcycle, boat, renter, condominium, landlord, scheduled property, and personal umbrella. He also held business development and sales management roles at Progressive Insurance where he was responsible for developing and maintaining strong business relationships focused on improving workflow and technology.
"Answer has a strong reputation in the insurance industry and a technology platform that offers deep connections with carriers," said Sadler. "I look forward to working closely with insurers that are interested in expanding their reach and to implementing programs that will deliver the right business to be profitable on our platform."
Answer's innovative insurance platform provides shoppers with an easy way to compare rates and purchase insurance how and when they prefer – whether online from a mobile device or over the phone with a US-based licensed agent. Answer represents more than 20 of the nation's top-rated insurance companies, which allows Answer to provide solutions for virtually any type of customer.
To discuss opportunities to join Answer's insurance comparison platform, please contact CarrierRelations@AnswerFinancial.com.
About Answer Financial® Inc.
Answer Financial, through its agencies Insurance Answer Center and Right Answer Insurance, is one of the largest independent personal lines agency operations in the nation, providing auto and home insurance policies directly to consumers and through a broad network of marketing partners. Answer Financial serves the growing segment of self-directed consumers searching for the best way to save money on insurance by providing one easy place to shop, compare, and buy insurance. By leveraging technology and partnerships with top-rated insurers including sister company, Esurance, Answer Financial can provide real-time comparison rates for virtually every consumer. Customers can purchase online or over the phone with the guidance of an insurance expert. Answer Financial is a member of the Allstate family of companies.
Answer Financial® Inc. offers insurance products and services through its insurance agency licensed affiliate Insurance Answer Center, LLC (California License # 0B99714); in New York as Insurance Answer Center, LLC, an Insurance Agency; in Michigan as Insurance Answer Center, LLC, an Insurance Agency; and in Missouri as Answer Financial. Answer Financial affiliated agencies are not insurance companies, but act as agents for certain insurance companies. Answer Financial's affiliate Right Answer Insurance Agency, LLC (CA License #0H52358) operates as an insurance broker in California and an agent in all other states. Answer Financial is paid commissions and may receive other performance-based compensation for its services. The compensation received by Answer Financial and its employees may vary by insurance company. Not all insurance products and services are available in all states. Rates are subject to change.