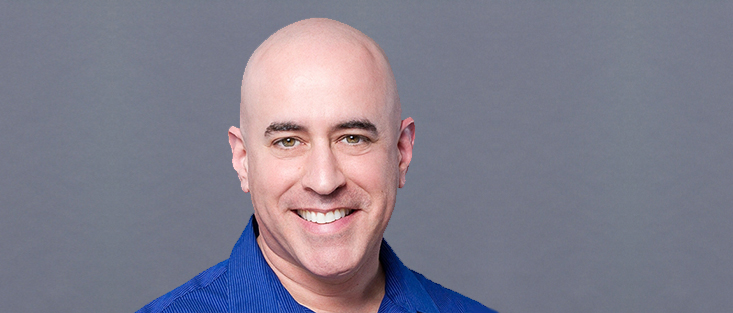 Jey Wagner Joins Answer Financial Executive Team
Wagner to lead human resources and talent acquisition efforts
Encino, CA; May 12, 2016 Answer Financial®, one of the largest auto and home insurance agencies in the U.S., today announced a new member to its executive team. Effective immediately, Jey Wagner will head up the Human Resources department nationally and report directly to CEO and President, Rob Slingerland. Wagner is returning to the company as the Vice President of Human Resources, with responsibilities including associate relations, recruitment and retention, the Community Answer volunteer program, payroll and benefits administration, regulatory compliance and associate development.
"We are fortunate to have Jey on Answer's executive team," said Slingerland. "He is a highly skilled leader with over 25 years of experience in organizational performance improvement as well as direct experience here at Answer back in 2006. As we innovate with new insurance solutions and continue our expansion into the mobile space, we've committed to hiring the brightest and most talented individuals. Jey's expertise will be crucial in identifying the right talent and giving them an opportunity to bring their ideas to life, grow as professionals, and influence the company's ongoing success."
Prior to Answer, Wagner also served as an HR Executive within the Airline, Consumer Products, and Technology industries. In his most recent position as a Global Professional Development Executive with Dale Carnegie Training, he delivered world-class Leadership, Human Relations, and Team Performance programs. Wagner is a seasoned public speaker and has delivered expertise advice on retention and success planning for the Microsoft Convergence Conference, US Equal Employment Opportunity Commission and several others.
Wagner is a veteran of the United States Air Force and the California Air National Guard. He has earned a Master of Business Administration from Purdue University and a Bachelor of Science in Organizational Management from the University of La Verne.
"It's wonderful to join Answer during an exciting time of growth and advancement in the insurance comparison shopping space," said Wagner. "I look forward to leading the company's commitment to grow its top-notch team of talent."
To view Answer's open positions or apply online, visit AnswerFinancial.com/Careers. Comprehensive benefits are available to employees including day-one health, dental and vision insurance, matched 401K, and tuition reimbursement.
About Answer Financial® Inc.
Answer Financial, through its agencies Insurance Answer Center and Right Answer Insurance, is one of the largest independent personal lines agency operations in the nation, providing auto and home insurance policies directly to consumers and through a broad network of marketing partners. Answer Financial serves the growing segment of self-directed consumers searching for the best way to save money on insurance by providing one easy place to Shop, Compare, and Buy Insurance. By leveraging technology and partnerships with top-rated insurers including sister company, Esurance, Answer Financial can provide real-time comparison rates for virtually every consumer. Customers can purchase online or over the phone with the guidance of an insurance expert. Answer Financial is a member of the Allstate family of companies. www.AnswerFinancial.com