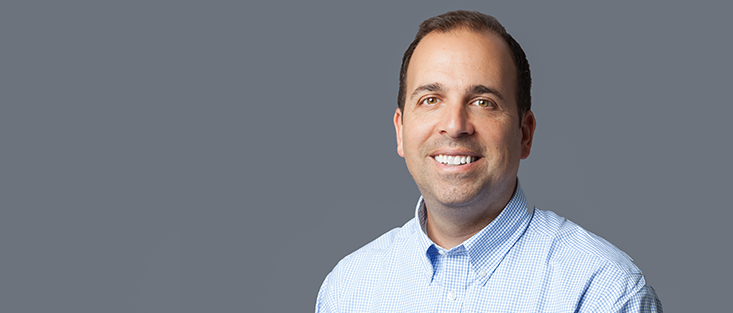 Kevin Smith Joins Answer Financial as Director of Business Development
Smith will take on the key role of developing strategic business partnerships in industries like banking, personal finance and auto dealerships
Encino, CA – December 19, 2017 Answer Financial®, one of the largest auto & home insurance agencies in the U.S., announced today the addition of Kevin Smith as Director of Business Development to grow its network of partners. Answer is an expert in providing third-party insurance solutions and services to businesses in complementary industries. Smith will report to Tom Capp, Senior Vice President of Business Development.
"We are extremely pleased to have Kevin on board," said Capp. "Kevin has more than 25 years of experience cultivating relationships within the banking and financial services industry, with an emphasis in insurance. Answer partners with businesses looking to extend their brand value propositions by providing auto and home insurance solutions to their customers. Kevin will play a vital role in building these partnerships."
Prior to Answer, Smith was a National Sales Manager for American National Insurance Company where he managed a network of brokers to advance sales in the financial services and association marketplace. He has also held multiple director-level positions for insurance and marketing administrators like Coverdell & Company and IMAC.
"With so many changes at the forefront of the insurance industry, it's an exciting time to join a leading, national agency like Answer," said Smith. "I'm looking forward to developing relationships with businesses that would benefit from an insurance program, and helping them build new revenue streams through a variety of Answer's phone, mobile and digital platforms."
Answer provides its partners' customers a way to compare rates and buy insurance how and when they choose – whether over the phone with a US-based licensed agent or online from a mobile device. Answer represents more than 30 of the nation's top-rated insurance companies to provide solutions for virtually any type of customer profile. These services act as a complementary extension of its partners offerings and can be delivered under its partners' brands.
To explore Answer's partnership opportunities, visit B2B.AnswerFinancial.com
About Answer Financial® Inc.
Answer Financial, through its agencies Insurance Answer Center and Right Answer Insurance, is one of the largest independent personal lines agency operations in the nation, providing auto and home insurance policies directly to consumers and through a broad network of marketing partners. Answer Financial serves the growing segment of self-directed consumers searching for the best way to save money on insurance by providing one easy place to shop, compare, and buy insurance. By leveraging technology and partnerships with top-rated insurers, Answer Financial can provide real-time comparison rates for virtually every consumer. Customers can purchase online or over the phone with the guidance of an insurance expert. Answer Financial is a member of the Allstate family of companies.
Answer Financial® Inc. offers insurance products and services through its insurance agency licensed affiliate Insurance Answer Center, LLC (California License # 0B99714); in New York as Insurance Answer Center, LLC, an Insurance Agency; in Michigan as Insurance Answer Center, LLC, an Insurance Agency; and in Missouri as Answer Financial. Answer Financial affiliated agencies are not insurance companies, but act as agents for certain insurance companies. Answer Financial's affiliate Right Answer Insurance Agency, LLC (CA License #0H52358) operates as an insurance broker in California and an agent in all other states. Answer Financial is paid commissions and may receive other performance-based compensation for its services. The compensation received by Answer Financial and its employees may vary by insurance company. Not all insurance products and services are available in all states. Rates are subject to change.