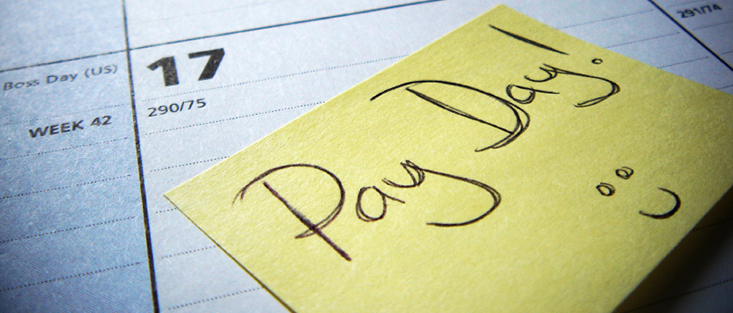 Seven Insurance Tips to Stretch Your Paycheck from Answer Financial Inc.
Spring clean your finances with smart saving tips to help you cut costs on auto insurance.
Encino, CA; April 14, 2014 With tax returns fresh on all our minds, the original insurance comparison company, Answer Financial ® Inc., offers these seven tips to keep your hard-earned money in your pocket instead of your insurance company's.
Tip 1 – Don't miss out on Discounts
This may seem obvious, but if you've had major changes in your life over the last year, you probably qualify for new discounts that can save you money throughout the year. If you recently moved or bought a home, got married, or changed jobs, make sure to ask your agent if you qualify for additional discounts.
Tip 2 – Shop Around Before You Buy
Insurance rates can vary significantly from one company to another. To avoid overpaying, compare quotes from multiple insurance companies to see which one best meets your needs. To save yourself precious time and money, compare quotes and buy your policy all in one place with Answer Financial.
Tip 3 – Combine and Conquer
Bundling your auto insurance policy with a renters or homeowners policy can save you up to 15%. Speak with a licensed agent today at 1-888-737-7000 to max out your savings.
Tip 4 – Scrap Nice-to-Have Coverages
If your car is paid off and 10 years or older, consider if you still need comprehensive and/or collision coverage, which reimburse you if your car is damaged or stolen. If the value of your car has depreciated enough, you may be better off carrying liability-only and banking your savings for a rainy day.
Tip 5 – Bump Up Your Deductible
Not quite ready to cut your coverages? Another immediate way to slice your insurance rates are to increase your deductible from the standard $500 to $1,000.
Tip 6 – Monitor Your Odometer
Think of your insurance policy like a cell phone plan. Do you want to pay for minutes you don't use? If you are overestimating your drive miles, make appropriate adjustments and you may see it on your bill. To shave off extra miles, try carpooling part-time. The savings on gas and insurance will add up throughout the year.
Tip 7 – Make a Commitment
If you've found a great policy, opt for a 12-month premium option if offered. You may save by making the commitment and your rate will be locked for an extra six months, versus a typical policy. Save even more by paying for your policy in full. Your insurance company will reward you for demonstrating financial responsibility.
To compare rates and see how much money you can save per year, call 1-888-737-7000 or visit us online, at www.AnswerFinancial.com.
About Answer Financial® Inc.
Answer Financial, through its agencies Insurance Answer Center and Right Answer Insurance, is one of the largest independent personal lines agency operations in the nation, providing auto and home insurance policies directly to consumers and through a broad network of marketing partners. Answer Financial serves the growing segment of self-directed consumers searching for the best way to save money on insurance by providing one easy place to Shop, Compare, and Buy Insurance. By leveraging technology and partnerships with top-rated insurers including sister company, Esurance, Answer Financial can provide real-time comparison rates for virtually every consumer. Customers can purchase online or over the phone with the guidance of an insurance expert. Answer Financial is a member of the Allstate family of companies. www.AnswerFinancial.com