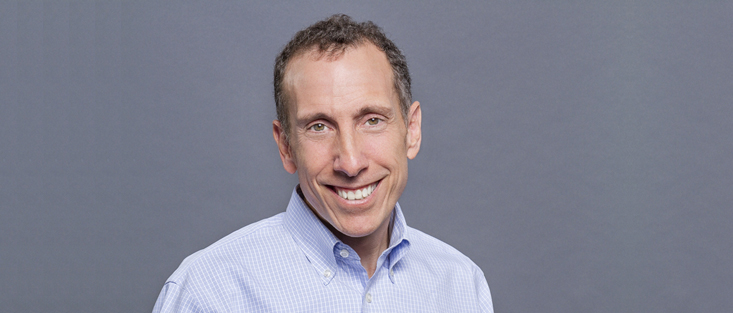 Tom Capp Joins Answer Financial as Senior Vice President, Business Development
Executive will Lead Development and Management of Business-to-Business Partnerships
Encino, CA; March 30, 2016 National auto and home insurance agency Answer Financial® announced today that Tom Capp has joined the senior leadership team and will oversee Business Development with the goal of growing the company's extensive partner network.
"I had the pleasure of working with Tom directly during his tenure at Esurance," said Rob Slingerland, CEO. "Tom's powerful combination of proven business development success, leadership experience and industry knowledge and contacts makes him uniquely qualified to lead our business development team. I look forward to working with Tom as we continue to make Answer the destination for business partners who want to offer the industry's best comparative insurance shopping solution to their customers."
Capp worked with Esurance from 1999 to 2013, where he secured numerous business relationships with banks and other institutions, including Answer, before being promoted to Vice President, Sales and Agency Marketing where he built out the Esurance sales operations. Following Esurance, Capp joined HealthMarkets to lead their direct sales operation.
Earlier in his career, Capp worked with a number of top companies including Hewlett Packard and Dell. With Answer, Capp will build partnerships with companies seeking to expand their value propositions and strengthen their customer relationships by providing innovative insurance and telematics solutions.
Through Answer, a partner's customers can compare rates and ratings for the 20+ insurers on Answer's platform and buy the plan of their choice anywhere, anytime – online from a desktop, tablet or smartphone, or over the phone with the consultation of a licensed agent. Answer is also entering new turf with one of the first multi-carrier insurance telematics platforms that allows users to earn discounts and rewards for driving safely.
"It's an exciting time to join Answer," said Capp. "Answer continues to enhance what is already the industry's most compelling solution for partners and their customers. I look forward to being a part of the team."
Since 1997, Answer has been innovating in the insurance space and partnering with businesses that seek to enhance customer relationships and create new revenue streams through product extensions. Answer offers a proven model and easy-to-implement solutions for businesses that can be customized for each partner's specific needs and under their brand. Through the program, customers receive upfront insurance comparison services and ongoing mobile offerings including a policyholder mobile app with digital ID cards.
In addition to providing a turnkey rewards program for partners with its Streetwise Drivers ClubTM mobile telematics solution, the Streetwise app provides a new digital communication channel for partners to micro-target existing and potential customers with personalized or broad messages distributed based on zip code, driving behavior, commute, miles driven and more. To discuss marketing partnership opportunities with Answer, please contact BusinessDevelopment@answerfinancial.com.
About Answer Financial® Inc.
Answer Financial, through its agencies Insurance Answer Center and Right Answer Insurance, is one of the largest independent personal lines agency operations in the nation, providing auto and home insurance policies directly to consumers and through a broad network of marketing partners. Answer Financial serves the growing segment of self-directed consumers searching for the best way to save money on insurance by providing one easy place to Shop, Compare, and Buy Insurance. By leveraging technology and partnerships with top-rated insurers including sister company, Esurance, Answer Financial can provide real-time comparison rates for virtually every consumer. Customers can purchase online or over the phone with the guidance of an insurance expert. Answer Financial is a member of the Allstate family of companies. www.AnswerFinancial.com