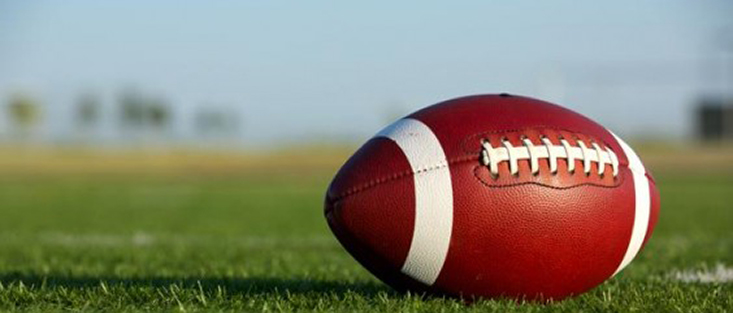 Which playoffs-bound college football team's hometown pays the least for auto insurance
Answer Financial, the national auto and home insurance agency, compares quote data for collegiate towns to see who pays the least for auto insurance.
Encino, CA; December 22, 2014 – For all the college football fans out there planning to spend the new year barreling through back-to-back bowl games, Answer Financial has taken a look at which top team takes home the win for lowest auto insurance rates*. Here's how the four teams in the playoffs stack up.
Rose Bowl Matchup: Oregon Ducks (#2) v. Florida State Seminoles (#3)
Now this should be interesting. Oregon– a team that's mercilessly annihilated the competition for the last half of the season– will go head-to-head with undefeated Florida State. Florida State had to work for it this season, barely eking out the win in a majority of its games, but barely is better than almost! The Seminoles have history on their side, though, as the champs of the 2013-14 season and winner of last year's Rose Bowl. To make things even more interesting, this year's Rose Bowl will be led by two Heisman winning quarterbacks, Marcus Mariota from Oregon and Jameis Winston of Florida State. We're liking the looks of this game day matchup, but when it comes to insurance, our estimates have drivers in Eugene, Oregon paying about half as much for the same coverage as their fellow counterparts in Tallahassee, Florida.
Sugar Bowl Matchup: Alabama Crimson Tide (#1) v. Ohio State Buckeyes (#4)
This year's number four slot was swooped up by Ohio State right out from under two top contenders– Baylor and Texas Christian– after the Buckeyes crushed Wisconsin with a 59-0 win led by the team's third-string quarterback. Although 'Bama is favored by 9 1/2 points, Ohio State may have the heart to beat the odds and move on to the championships if recent events are an indication. Columbus, Ohio definitely takes home the win for insurance based on our estimates, paying $190 less a year than Tuscaloosa, Alabama drivers.
Honorable Mentions
While the new playoff structure means these competitors won't have a shot at the championship, these matchups should still make for good games.
Cotton Bowl: Michigan State Spartans v. Baylor Bears
Baylor Bears are only favored by 3 points in this game against Michigan State Spartans. Michigan State is in the Big Ten Conference with Ohio State, which took the #4 spot in the playoffs in the committee's controversial decision, so if Baylor brings home the win as anticipated, many Bears fans will balk at being robbed of the finals. Our spread looks a little different than the Vegas odds, with East Lansing, Michigan coming in about $112 less per year than Waco, Texas.
Peach Bowl: Ole Miss Rebels v. TCU Horned Frogs
TCU was another contender for the playoffs that missed out when Ohio State snagged the spot, but the Horned Frogs are still favored in this year's Peach Bowl against good Ole Miss, albeit by a mere 3 1/2 points. In our competition for lowest auto insurance rates, however, this race is too close to call, with less than a dollar per month difference between the two teams' towns!
Here's our final scorecard, with Eugene, Oregon coming in the lowest overall at $836 per year. Where does your team favorite fall?
| Bowl Game | Date | Location | Home Team | Insurance Estimate (City) | Away Team | Insurance Estimate (City) |
| --- | --- | --- | --- | --- | --- | --- |
| Rose Bowl | Jan 1, 2015 | Pasadena, CA | No. 2 Oregon | $ 836 (Eugene, OR) | No. 3 Florida State | $1,625 (Tallahassee, FL) |
| Sugar Bowl | Jan 1, 2015 | New Orleans, LA | No. 1 Alabama | $1,148 (Tuscaloosa, AL) | No. 4 Ohio State | $ 959 (Columbus, OH) |
| Cotton Bowl | Jan 1, 2015 | Arlington, TX | No. 8 Michigan State | $ 925 (East Lansing, MI) | No. 5 Baylor | $1,037 (Waco, TX) |
| Peach Bowl | Dec 31, 2014 | Atlanta, GA | No. 9 Ole Miss | $1,171 (Oxford, MS) | No. 6 TCU | $1,181 Fort Worth, TX |
If you think you're paying too much for auto insurance, call Answer Financial at 1-888-737-7000 to compare insurance companies and save, or check rates online at www.AnswerFinancial.com. Answer Financial has partnered with more than 20 insurance companies to offer a great selection, better prices, and customer reviews all in one place.
*Rates provided by auto insurance shopping comparison website AnswerFinancial.com. Annual premiums based on a previously insured single male, age 30-49 with excellent credit, driving a 2005 Toyota Corolla CE with no violations or accidents, 50/100 Bodily Injury limits and a $500 deductible. Cities correlate to teams participating in the college football playoff bowl games for 2014-15.
About Answer Financial Inc.
Answer Financial, through its agencies Insurance Answer Center and Right Answer Insurance, is one of the largest independent personal lines agency operations in the nation, providing auto and home insurance policies directly to consumers and through a broad network of marketing partners. Answer Financial serves the growing segment of self-directed consumers searching for the best way to save money on insurance by providing one easy place to Shop, Compare, and Buy Insurance. By leveraging technology and partnerships with top-rated insurers including sister company, Esurance, Answer Financial can provide real-time comparison rates for virtually every consumer. Customers can purchase online or over the phone with the guidance of an insurance expert. www.AnswerFinancial.com