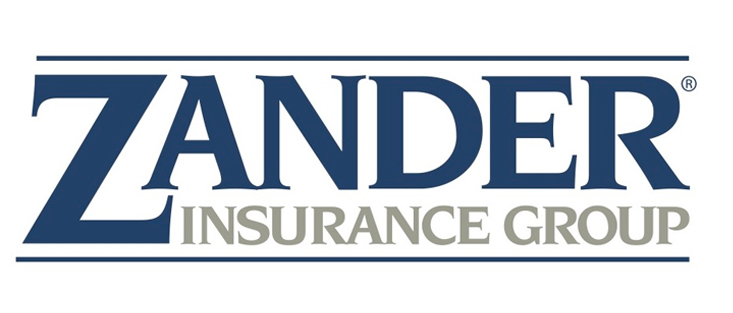 Zander Insurance Partners with Answer Financial to Offer Home and Auto Insurance Nationwide
April 17, 2012 02:24 PM Eastern Daylight Time Zander Insurance Group, one of the country's largest independent insurance brokerage agencies, and recognized for its long term sponsorship of the nationally syndicated Dave Ramsey Show, announced today a strategic partnership with Answer Financial to offer home and auto insurance to its customers nationwide. The partnership will make Zander Insurance the only independent agency to provide both online instant quotes and agent-assisted services for a comprehensive array of personal insurance programs, from multiple companies nationwide.
"Our partnership with Answer Financial will give us the ability to access a broad selection of auto and home insurance products on a nationwide basis allowing our customers to compare rates and ultimately save time and money," said Jeffery Zander, President of Zander Insurance. "We are the only agency to offer a wide range of personal insurance products, whether online or through agent interaction which includes term life, disability, identity theft protection, health, and home and auto insurance. This partnership positions us to provide enhanced services for future clients and cultivate stronger relationships with current clients," said Zander.
Currently, the majority of national options are either offered by Direct-Writers that only offer access to one company or other distribution outlets that are limited in the products and services to which their clients have access. The addition of home and auto insurance enables Zander to provide current and future clients a comparative shopping experience sourced from multiple companies which addresses their core personal insurance needs now and into the future.
"Zander Insurance is one of the most respected independent agencies in the country," said Rob Slingerland, CEO, Answer Financial. "Answer Financial will bring its leading home and auto insurance platform to this partnership and provide Zander customers a great opportunity to shop, compare and save on insurance they already are paying for today."
Customers nationwide can receive instant home and auto rates through Zander Insurance's website or through a dedicated call center accessed toll free. Zander Insurance represents only the most reputable and financially stable insurance providers offering an array of policies and programs to meet the specific needs of customers. To learn more about Zander Insurance's home and auto services, please visit www.Zanderins.com.
About Zander Insurance: Zander Insurance is one of the country's largest independent insurance agency/brokerage and has been serving its customers for over 80 years and four generations. Zander is often recognized by its long standing relationship with Dave Ramsey, almost 15 years, and sponsorship of his nationally syndicated radio program. They work to assist their clients make informed decisions in all areas of insurance planning including Term Life, Disability, ID Theft, Home, Auto, Business, Health and Employee Benefits. The Zander Insurance website is the only site in the country offering instant online comparison quotes for all major personal insurance products, simplifying the search and coverage review process for its clients on a national basis.
For more information on Zander Insurance call 800-356-4282, send an email to info@zanderins.com or log on to https://www.zanderinsurance.com
About Answer Financial® Inc.
Answer Financial is one of the largest independent personal lines agencies in the nation, providing auto and home insurance policies directly to consumers and through a broad network of marketing partners. Answer Financial serves the growing segment of self-directed consumers searching for the best way to save money on insurance by providing one easy place to Shop, Compare, and Buy Insurance. By leveraging technology and partnerships with top-rated insurers including sister company Esurance, Answer Financial can provide real-time comparison rates for virtually every consumer. Customers can purchase online or over the phone with the guidance of an insurance expert. https://www.answerfinancial.com
SOURCE: Zander Insurance